Disclaimer: Press Release
Veil Cosmetics
has partnered with the incredible
Kerry Herta
(American Horror Story artist and award-winning makeup artist) to educate and teach key secrets to creating the perfect complexion. Veil will also be introducing some new products launches as well!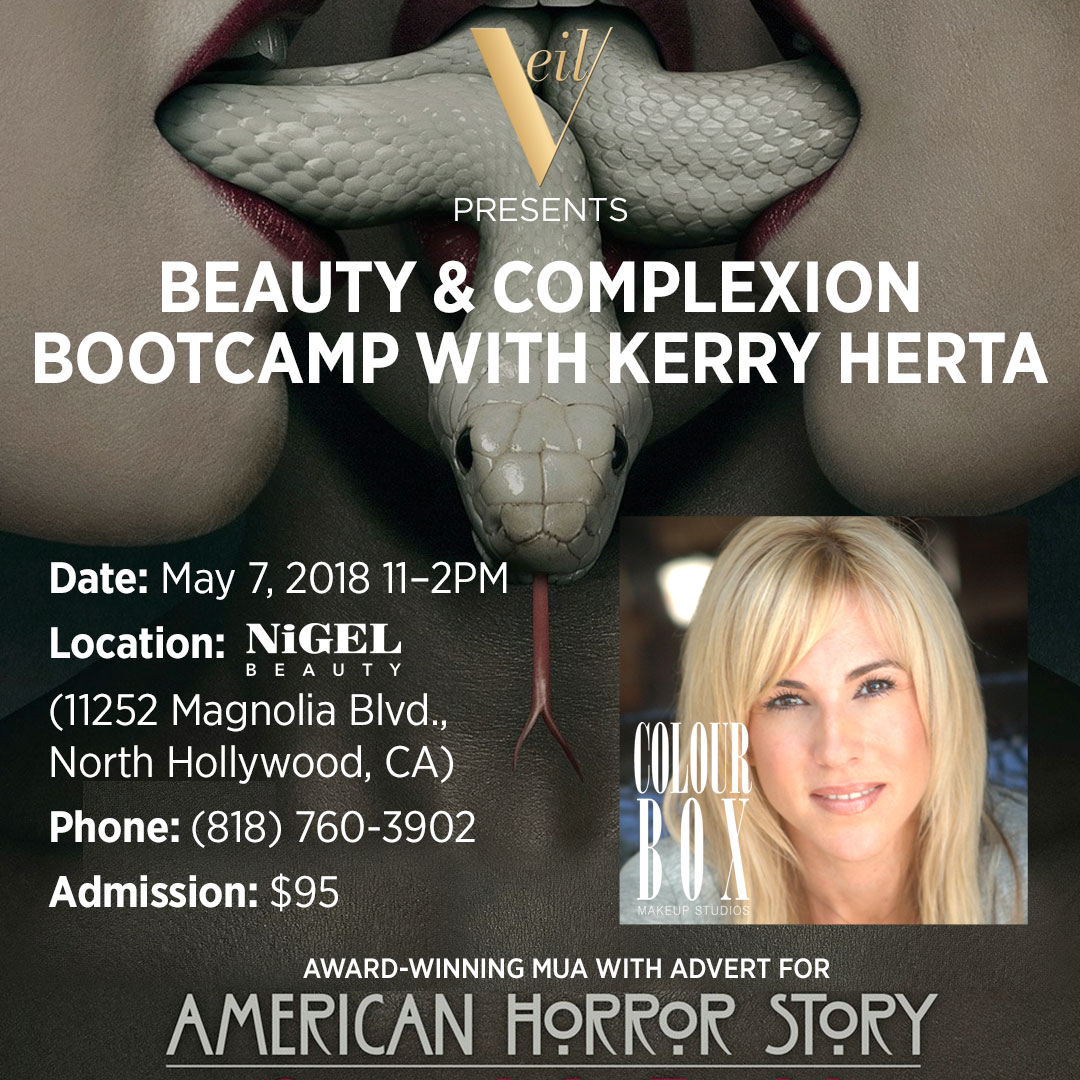 Who:
Kerry Herta & Veil Cosmetics
What:
Beauty & Complexion Bootcamp
Where:
Nigel Beauty - 11252 Magnolia Blvd, North Hollywood, CA
When:
May 7, 2018 from 11 am - 2 pm
Join Us:
eventbrite
Event Details:
Join Kerry Herta and Veil Cosmetics as she walks through her beauty and complexion mastery! Kerry Herta is a 2016 and 2017 Guild Award winner, Emmy nominee and the creative force that has worked in the film/television industry, with American Horror Story being her most notable work. Now, anyone can learn from this award-winning MUA herself as she demonstrates fabulous tips and tricks that will have your complexion the best it's been!
Disclaimer: Press Release